PROFITABLE SCRAP METAL RECYCLING
Turn your industrial debris into money. EZ Scrap Metal Recycling Services provides a lucrative return on your junk materials and equipment, no matter the condition. Count on us for service in Chicago, Illinois, and the nearby areas. No job is too big or too small.
FULLY EQUIPPED
As a fully operating recycling and removal company, we are equipped with trucks, cranes, shears, and qualified cutting crews to move your material safely and promptly. Let our competent team move everything from your facility to ours.
---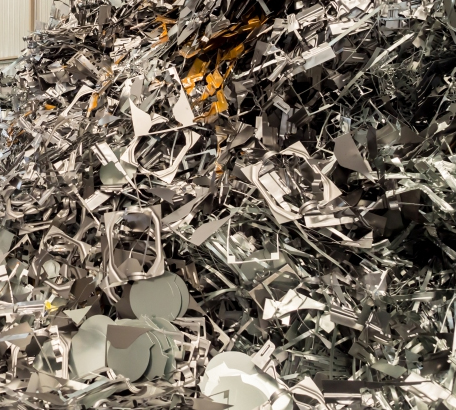 PAYING TOP DOLLAR
Your scrap industrial metals and equipment have value when you work with us. We purchase in any quantity, including by the individual item, reel, pallet, or truckload. Our existing clients agree that we pay the best prices within the scrap market. The market always finds a way to recover, recycle, and reuse equipment materials. We make it easy for you to reach those markets.
DIVERSE CLIENTELE
We work with companies within a wide variety of industries all across the United States and Canada. Our company assists companies and contractors in the commercial, industrial, manufacturing, and municipal utility sectors. In addition, we also assist tradesmen, factory owners, and warehouse operators. Whether you are a business or an individual, your relationship is valuable to us.
---
HANDLING ALL MATERIALS
Increase your revenue by selling items that you no longer need. You'd be surprised that our markets can recover and resell your obsolete surplus inventory. If you aren't sure about what you have, simply contact us for a free on-site quote at your facility. Examples of materials we handle and buy include:
Metals:
Silver
Copper
Titanium
Platinum

Tool Steel
Gold
Stainless Steel
Bronze

Carbide
Alloys
Scrap Aluminum
Surplus Equipment & Inventory:
Machinery
Forklifts
Batteries

Vehicles
Disconnects
Retired Metals

Transformers
Breakers & Panels
---
PROMPT PICKUP & PAYOUTS
Recycling scrap metal and machinery is easy when you hire us. From pricing to pick up, our company ensures that you enjoy a hassle-free experience. We bring our own equipment and provide on-site payment, which is based on competitive, market-based rates.
SENSIBLE RECYCLING PROJECTS
Recycling excess metals and materials frees up valuable space in your facility while improving the environment. Let EZ Scrap Metal Recycling Services take all your excess metals off your hands. Whether your recycling needs involve a one-time operation or long-term business relationship, our company is always here to help.
SIMPLE REMOVAL
Your time is valuable, and you deserve a company who respects your scheduling demands. When you hire our company, you'll always have access to a reliable crew that efficiently removes all your old inventory, machinery, and scrap metal.